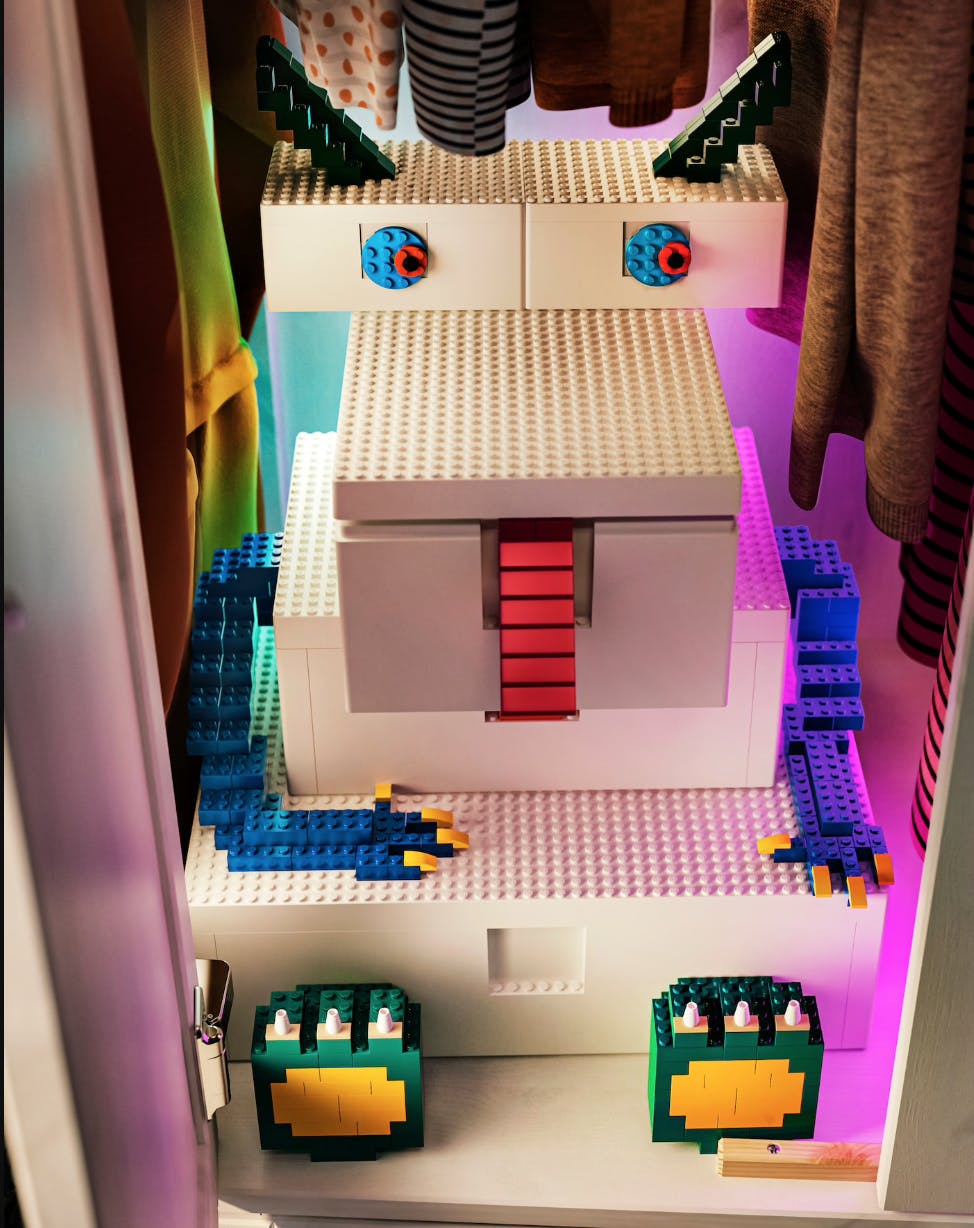 BYGGLEK
IKEA and LEGO are two powerhouse Scandinavian brands, and in 2022 they finally came together to create a range of homeware products to keep on unleashing your imagination. 
Keeping it simple and clean, they created storage boxes that have a classic lego brick lid, alongside 210-piece kits so you can create whatever you want and store your LEGO in a safe space. Even the boxes can become creative monsters or city scapes!
Campaign Details
The BYGGLEK collection is a range of play storage solutions that create more room for play in the every day. The BYGGLEK boxes double up as play units, so kids can build inside, outside or around them to make them part of a bigger story.
Global Ads
For the launch of the activity, IKEA & LEGO created a series of brand ads to promote the joined brand values. These included cute videos of kids explaining what they had made, from beach houses to Ninja schools. 
The 2nd wave of creative featured more stylised stop motion videos showcasing rockets, monsters and homes. 
The creative options were given to the local markets for them to use across social, TV and digital media platforms.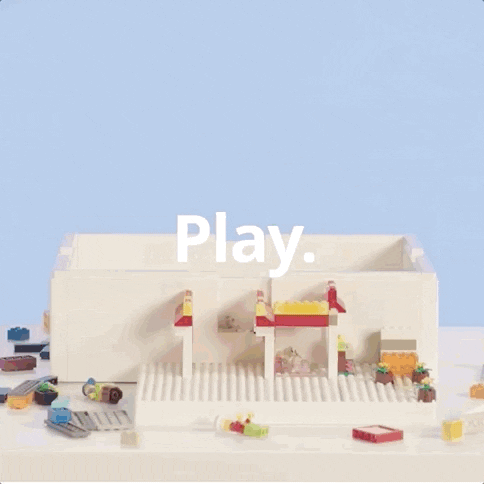 Influencers
The campaign rolled out globally (the UK and North America launched first). The campaign saw online fans of LEGO start to share a series of videos, which included: 
Unboxing 
Build ideas 
Creative and craftings 
Kidfluencers' excitement content
Across social, fans got creative with the boxes and showcased how they integrated the BYGGLEK storage boxes into their everyday lives - from creative lids to dioramas.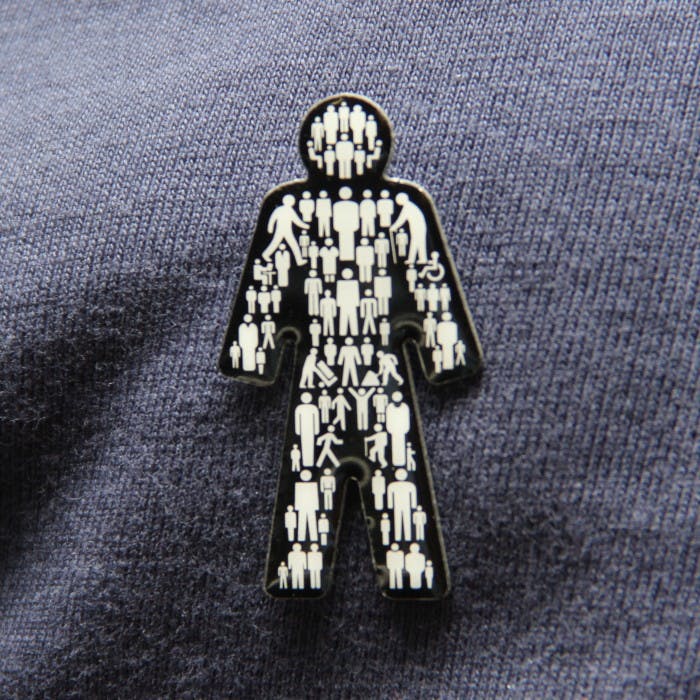 Men United
Two men die every 90 mins (the same length as Soccer match) due to prostate cancer. This fact helped to ignite a co-branding opportunity with the English Football League and Prostate Cancer Care UK. 
The campaign include celebrity endorsements from Bill Bailey, Damian Lewis and Sir Michael Parkinson, as well as sportsmen Michael Owen and Will Carling. 
The Football League has also supported it, with managers wearing pin badges, supporters at games asked to donate and teams promoting the campaign via media channels.
In total, more than 170,000 men have joined the initiative, which aims to drive a change in men's attitude to health by getting them to talk about and seek advice on issues, such as prostate cancer.
Campaign Details
The "Men United" campaign was a lead approach for Prostate Cancer Care from 2014. This ongoing campaign started with celebrity endorsements and moved to awareness and visibility activities to support the charity overall.
Launch & Sign Up
The Men United activity was launched with a UK press conference at The Football League HQ. Men and women signed up for the campaign and helped grow a  movement, taking action for men's health. 
Within the first three months, the campaign (Jan-March 2014) had over 100 celebrities join Men United, including Stephen Fry, Jim Broadbent, Nile Rogers, Sir Michael Parkinson, Damian Lewis and Michael Owen. 
In the same period, the campaign also achieved more than 700 pieces of media coverage across print, broadcast and online. The total estimated reach of the coverage was 186 million.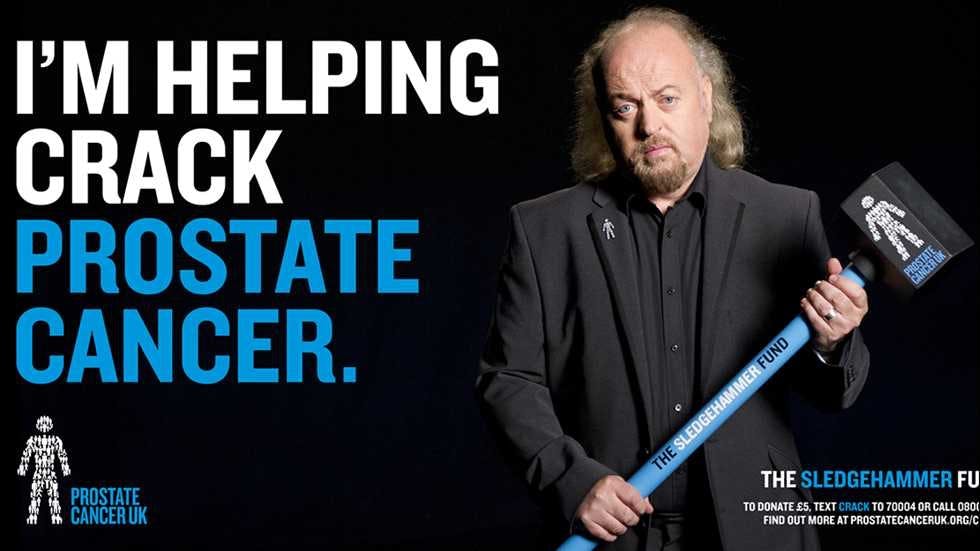 Football Activities
Prostate Cancer Care brought in their ongoing partnerships with Football to cement the "Men United" activity. This included: 
Dialing up their ongoing partnership with The Football League (since June 2012). This partnership offered us a route into all 72 clubs across the country, with managers wearing our Man of Men Badge and gaining local and national media coverage during match days.
Partnership with Millwall Football Club has kept us front and centre at The Den (stadium)
The football match was held with Millwall players taking on MP's for every goal scored; the MPs donated £100, plus the activity garnered great local media coverage


The campaign has evolved over time however, a global pandemic forced the charity to change tactics look for a new lead approach.


Umbrella Tactics
By building the "Men United" brand campaign, Prostate Cancer Care stretched the concepts to cover national and regional activities for a number of years. From sponsored BBQ get togethers, golf days, bike rides, walks, runs and challenges; awareness films, roundtable discussions and talking head pieces were also created. This allowed for local interest stories to be generated alongside large media coverage and drops. 
The simplified approach (Men are uniting to fight cancer) and the longevity in the campaign allowed for a great amount of coverage. Plus, a helpful hook for clear spread of information helped the media and fundraising activity to be part of the campaign.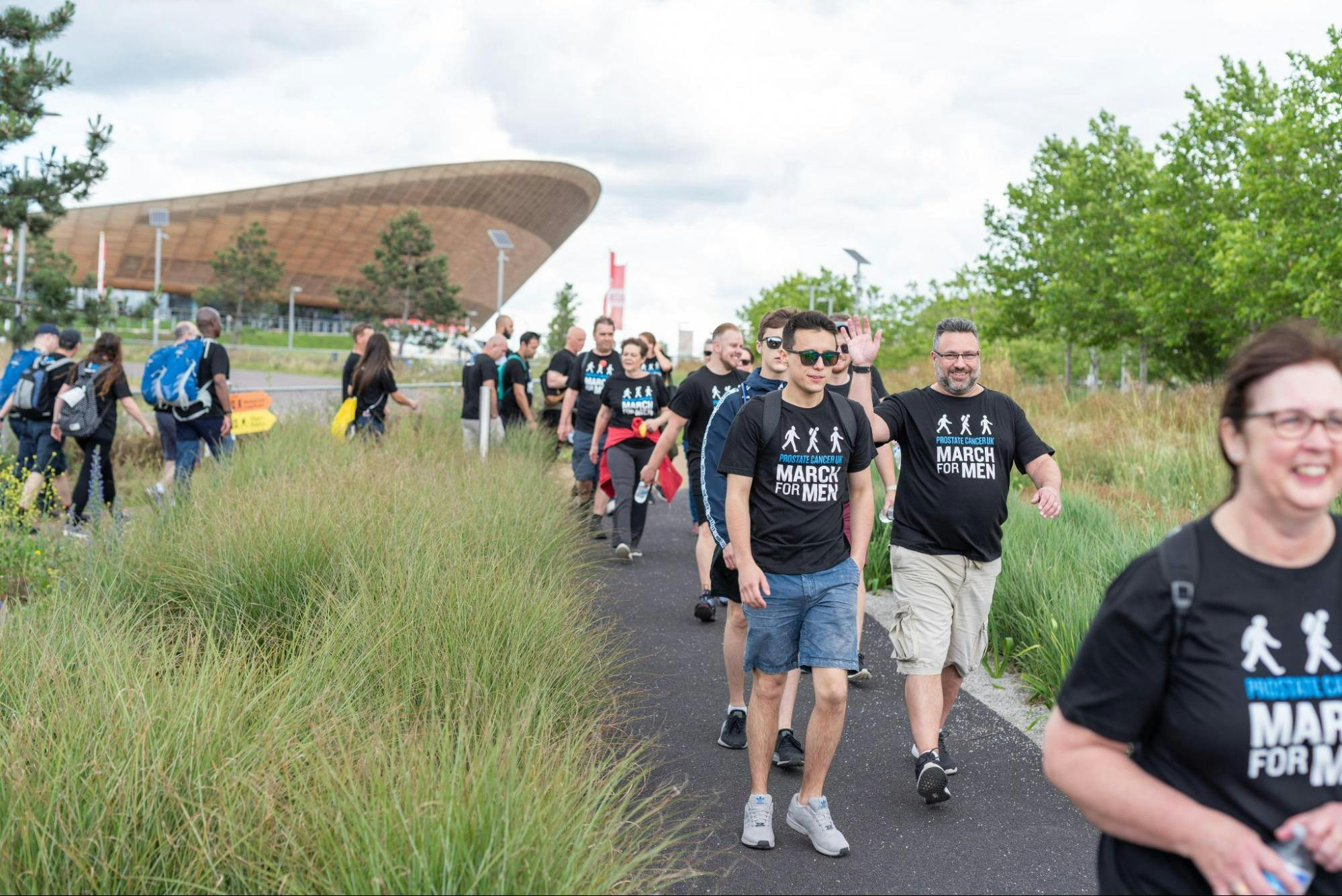 March For Men
The charity suffered due to COVID, which was one of the reasons why the Men United campaign wasn't the focus, as encouraging large social gatherings would have been seen as a reckless activity.  
The Men United campaign has evolved and is still a part of Prostate Cancer Care (it has become part of the brand DNA). However, their new focus is to drive March for Men. 
March for Men's highlight campaign is a march, run or walk event held every Father's Day across the UK.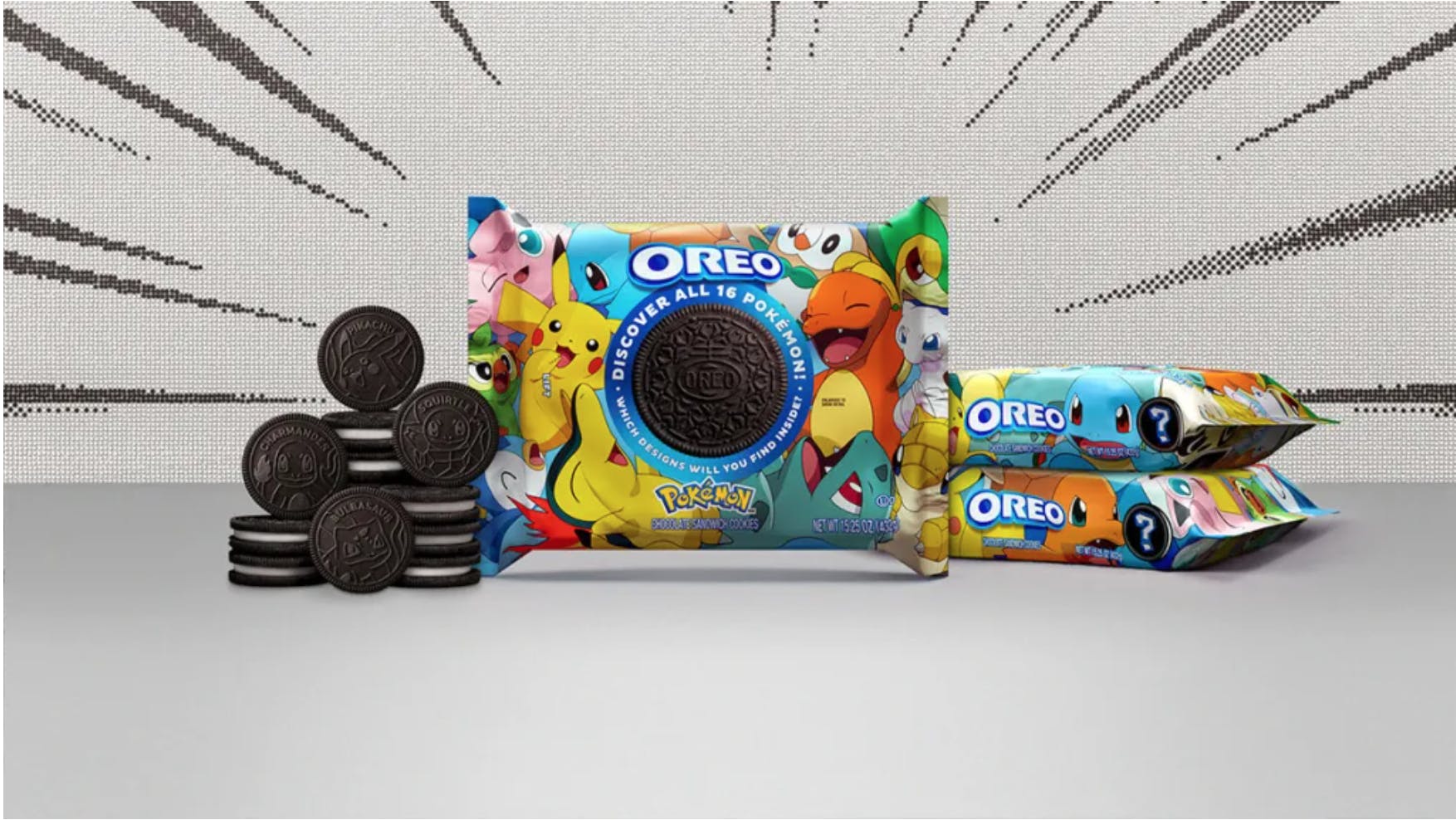 Gotta Eat Them All
Oreo has done several pop culture brand partnerships, but maybe the most successful of them has been their tie with global superbrand Pokémon! 
Oreo created 16 unique cookies that included beloved, heritage Pokémon faces baked into the cookie. 
But the partnership didn't end there. They also used Oreo's Pixel campaign to create icon images made from oreo cookies. 
This was much loved on social media and generated $12M of sales within six weeks, with resellers charging up to $10,000 for a single Mew Cookie.
Campaign Details
Oreo's Pokémon campaign was a North American exclusive campaign that took social media by storm in 2021.
Venice Beach Billboard
To launch the activity, Oreo took over a Venice billboard and created a unique piece of instant pop art. A simplified 8-bit style image of Pikachu was created out of actual Oreos. 
This piece of art was loved on social media and had fans visit the installation for the four days it was live.
Promo Video
Using the same 8-bit styling, a promo video was created to celebrate the launch. 
The video gathered over 3 million views online and was shared across all social platforms. 
Fans loved how the product was integrated into the footage and the classic cat and mouse chase to "catch them all".


The Oreo x Pokémon campaign tapped into Pokémon's DNA so well that fans across the world spread the "gotta catch them all" mentality.


Social Excitement
The Pokemon collaboration brought forward a number of interesting and exciting social content, both paid and fan created. The campaign ranged from: 
Paid promos with lifestyle and family influencers 
Product review videos 
Unboxing and opening videos
Cooking and recipe content
Fan art 
Flat lays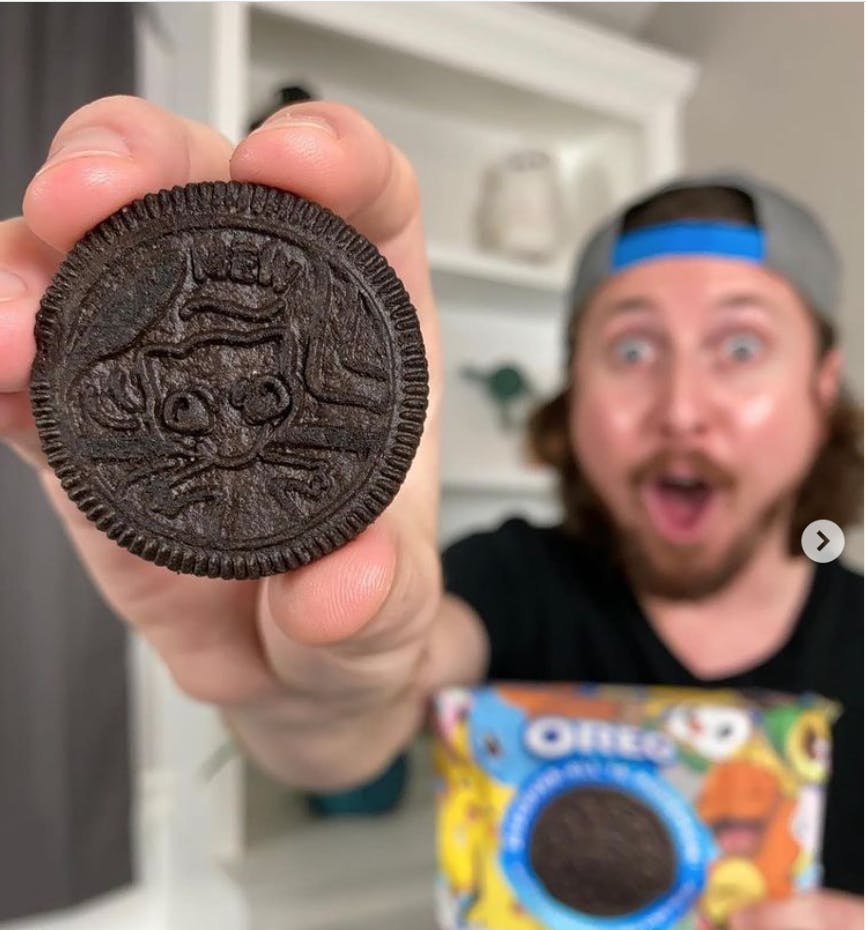 Large Resale Value
A maybe unexpected addition to the campaign was the demand for the product across the globe. This drove up the resale value of the packs. 
Fans also discovered that the Mew Oreo was a rare cookie to find and this also provided a cottage industry of "collectors" to try and hunt down the cookie. Sometimes, these cookies have been traded for up to $20,000 each!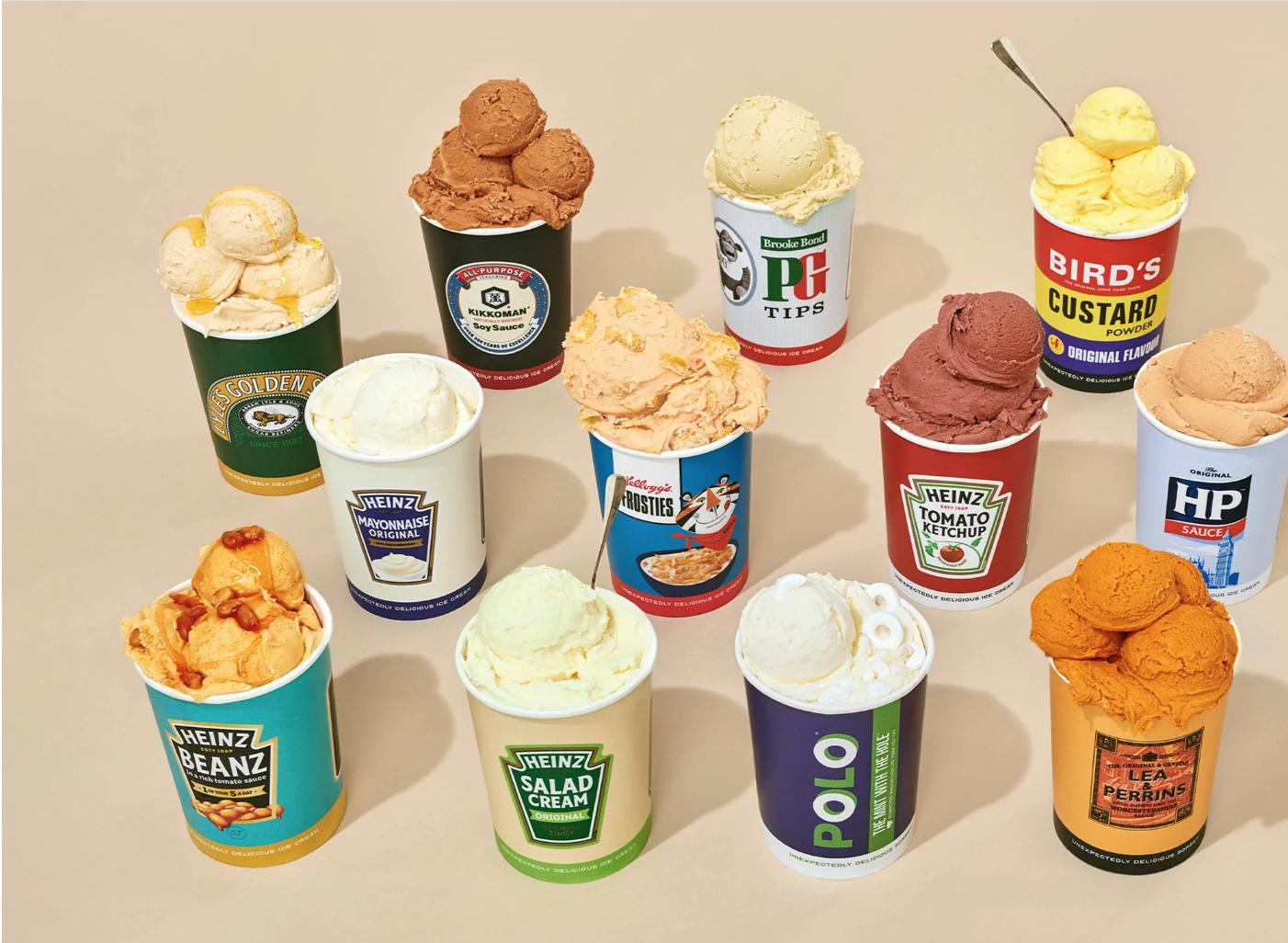 The Ice Cream Project
Anya Hindmarch is a British fashion designer known for crossing over everyday FMCG brands and turning their logos into expensive luxury accessories such as handbags and clutches.
In the summer of 2022, the brand went a stage further and dived into the trendy gelato market. Creating ice cream flavours from unexpected condiments, soups and even breakfast cereals. 
The brand opened two London based stores in Sloane Square and Henley on Thames. 
They have had colossal influencer success with content creators' reviews of soya sauce, baked beans and even salad cream.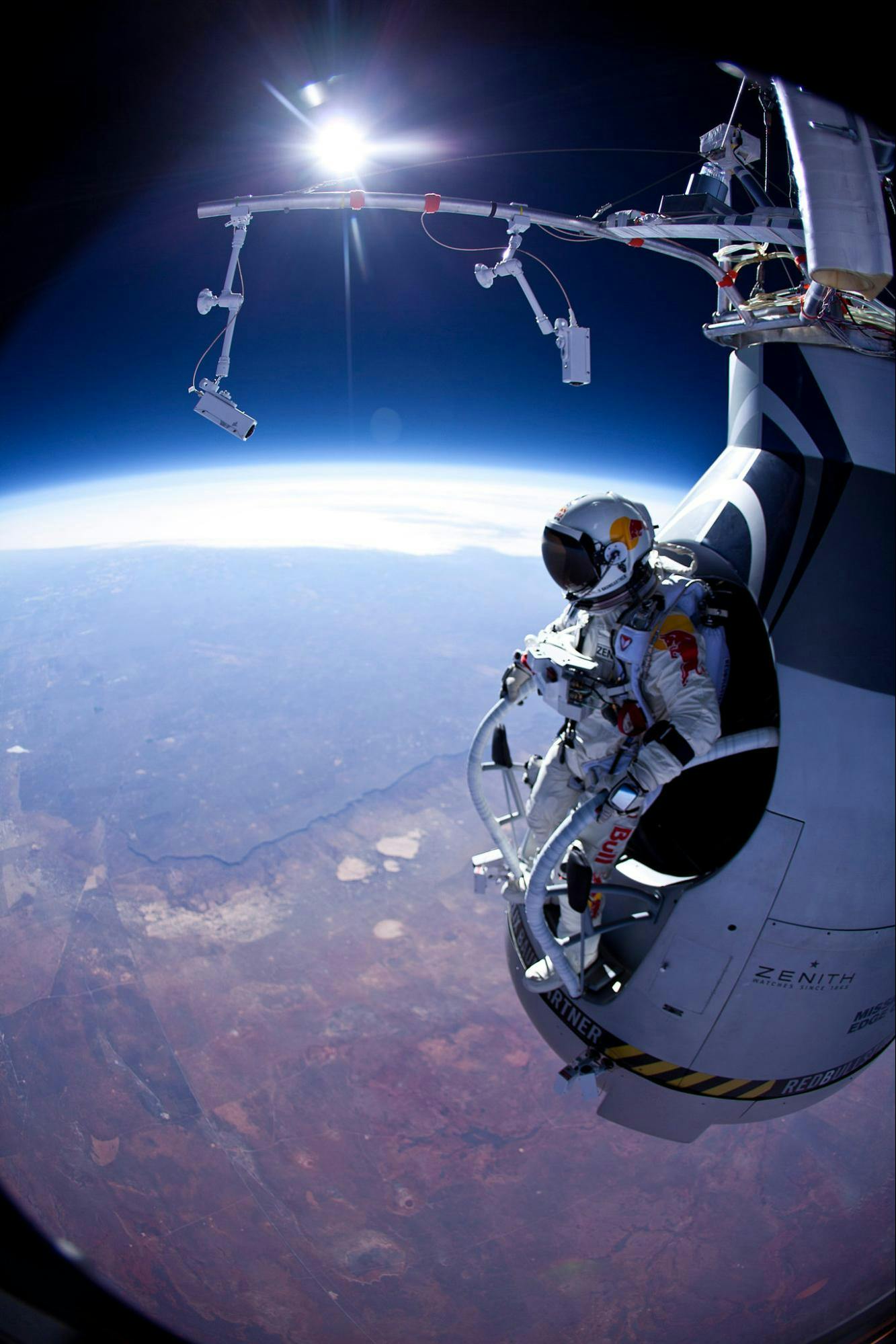 Jump From Space
GoPro doesn't just sell portable cameras, and Red Bull doesn't just sell energy drinks. Instead, both have established themselves as adventurous lifestyle brands 
These shared values make them a perfect pairing for co-branding campaigns, especially those surrounding action sports.
While GoPro and Red Bull have collaborated on many events and projects together, perhaps the biggest collaboration stunt they've done was "Stratos," in which Felix Baumgartner jumped from a space pod more than 24 miles above Earth's surface with a GoPro strapped to his person. 
Not only did Baumgartner set three world records that day, but he also embodied the value of reimagining human potential that define both GoPro and Red Bull.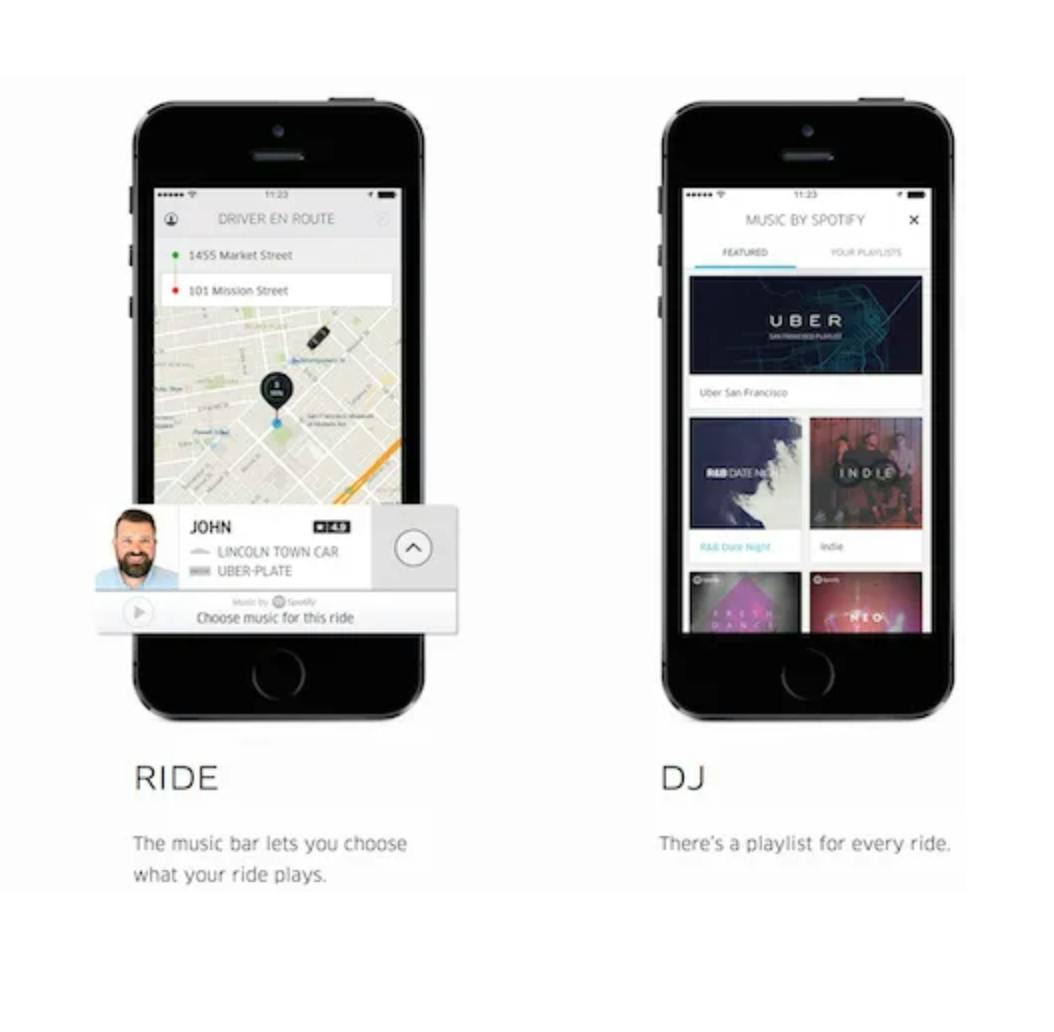 Soundtrack For Your Ride
Music-streaming app Spotify partnered with ride-hailing app Uber to create "a soundtrack for your ride." This is a great example of a co-branding partnership between two very different products with similar goals— to earn more users.
When riders are waiting for an Uber ride, they're prompted to connect with Spotify and become the DJ of their trip. Users can choose from their own playlists to determine what they'll listen to.
This smart co-branding partnership helps fans of Uber and Spotify alike enjoy better experiences thanks to the app. And they might be more interested in picking Uber and Spotify over competitors knowing they can enjoy their next ride listening to their favorite tunes.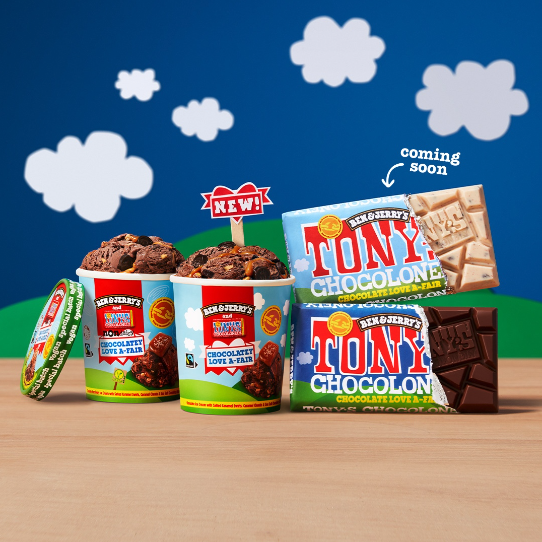 End Slavery One Tub At A Time
Tony's Chocolonely has made huge strides in ending modern slavery within the chocolate industry by sourcing traceable coca via Tony's Open Chain. 
Recently they teamed up with Ben & Jerry's, who also pride themselves on fair trade, ethical sourcing and making a difference with climate change. 
These two brands continue to be at the forefront of change for good campaigns and can hold a premier price point.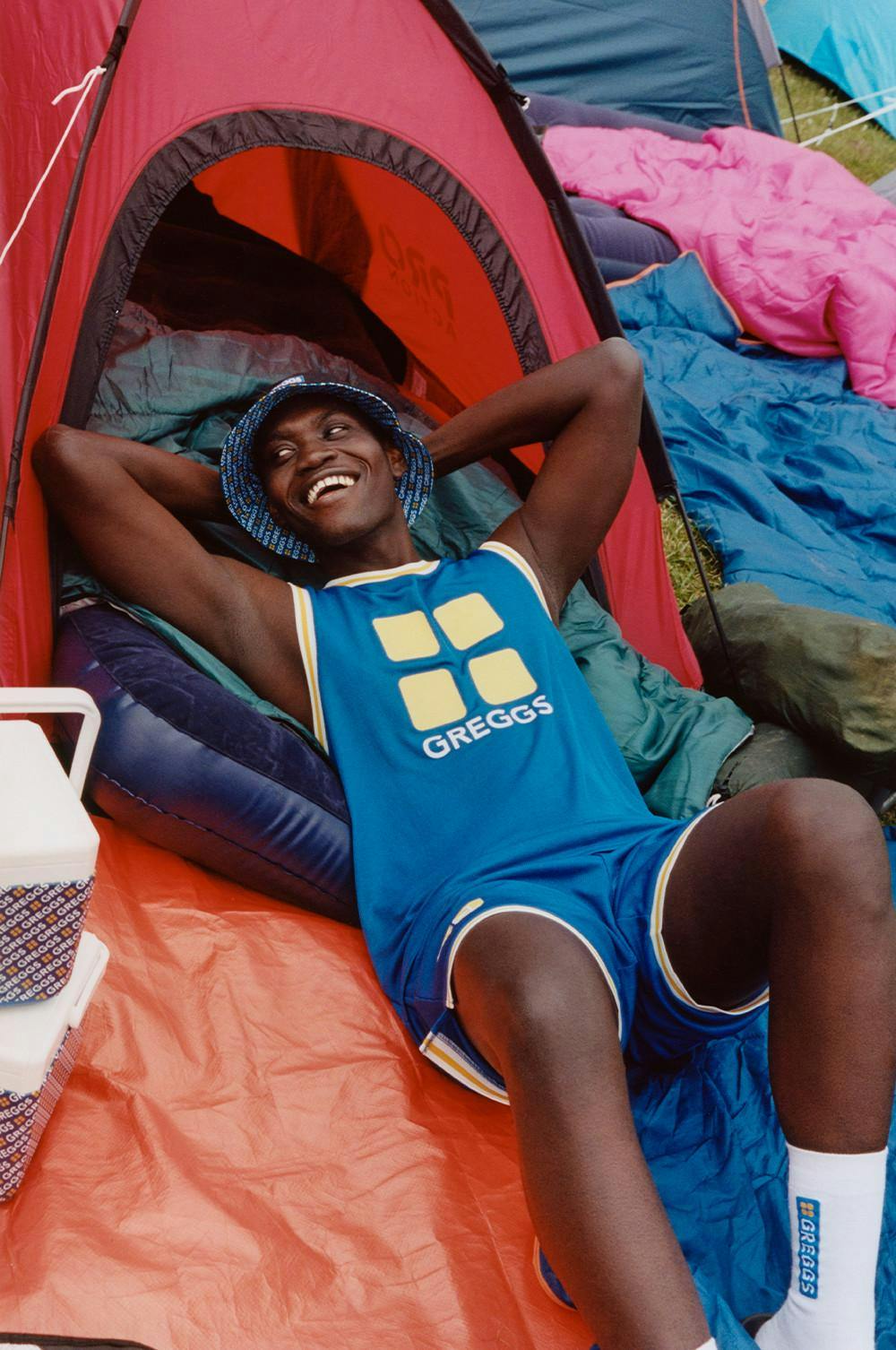 Sausage Roll Fashion!
Some brand partnerships are completely leftfield and unexpected, and the pair of these two high street brands was one of these moments. 
Greggs is a high street bakery made famous for deals on steak bakes and sausage rolls. Primark is the king of cheap fast fashion!
The brands came together in the Winter of 2021 to create a capsule collection of branded hoodies. They sold out instantly. So a further summer festival range was created for 2022! Perfect for a party generation that doesn't take fashion too serious while dancing away the weekend in a field.  
These include faux crocs, sliders, bucket hats and activewear. All with the over the top Greggs branding repeated across the items.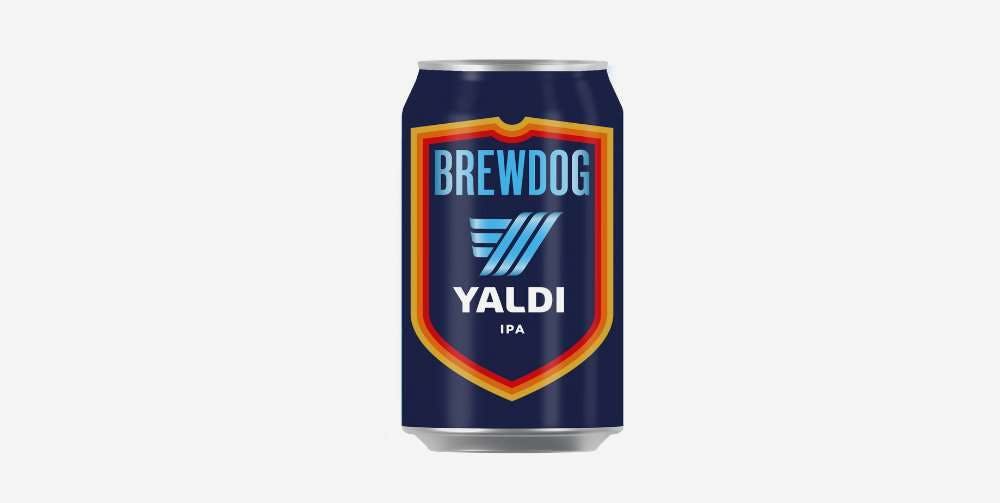 Punking Ale
After German supermarket chain Aldi announced on social media that they were releasing a new IPA beer titled Anti Establishment IPA, eagle-eyed fans of both companies couldn't help noticing the branding similarities to BrewDog's own Punk IPA beer.
Now, this could have turned ugly if BrewDog took issue with the discount copycat beer. Instead, BrewDog founder James Watt took to Twitter to give Aldi some lighthearted ribbing over the similarities.
What started as banter over BrewDog rebranding their beer to YALDI IPA with Aldi-esque colours and design turned into a genuine collaboration between the two brands. Best of all, both brands pledged to plant a new tree each in the BrewDog forest with every crate of YALDI IPA beer sold.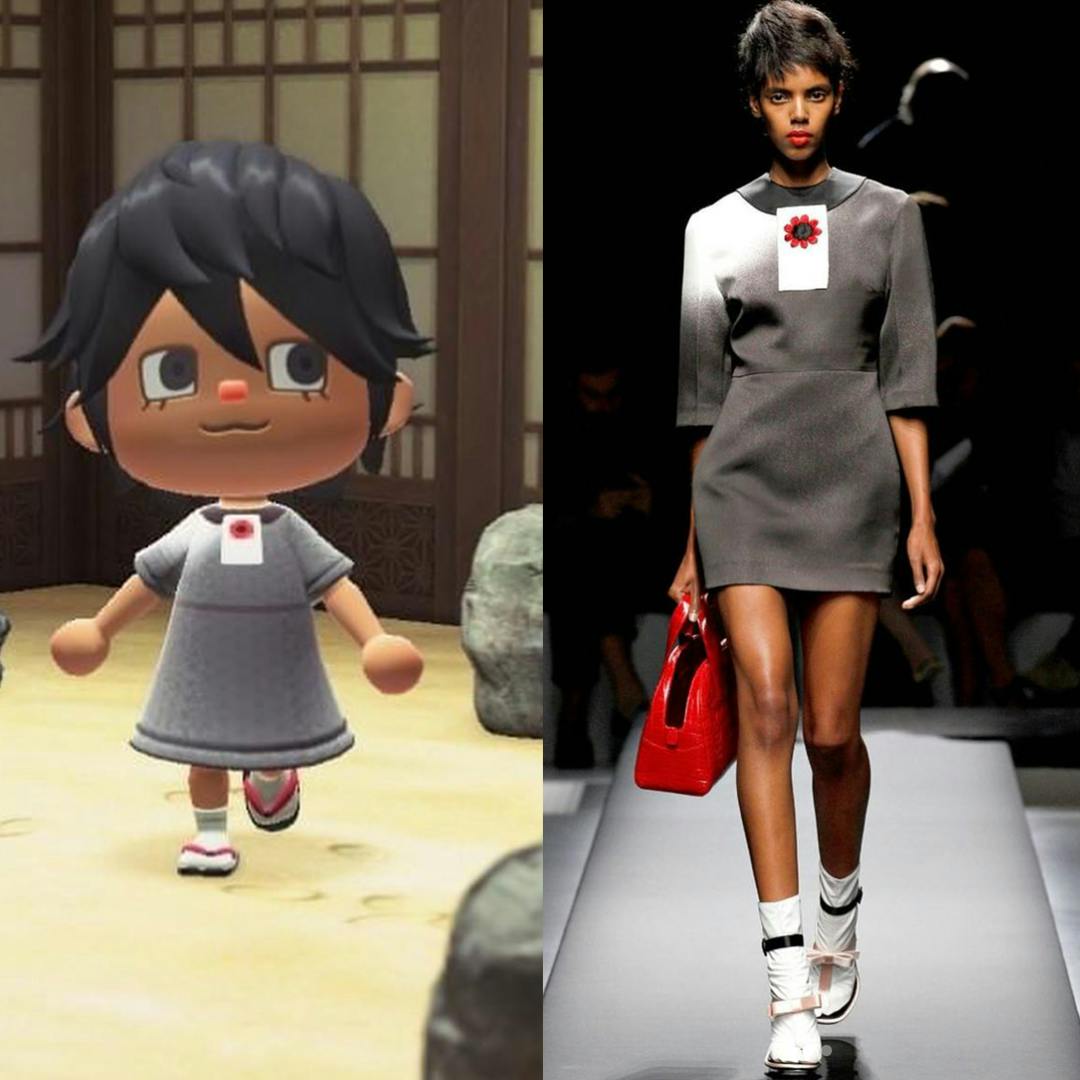 Gaming Fashion
Valentino dropped 20 custom virtual looks from its men's and women's SS20 and pre-fall 20/21 collections. Any of the estimated 11 million people worldwide who play Animal Crossing: New Horizons (Nintendo Switch enthusiasts Gigi Hadid, Kendall Jenner and Karlie Kloss included) could dress their character in Valentino for free.
This partnership was seen as a true trendsetter, it capitalised on the Gen Z audience, created zero waste and gave access to high end fashion brands for free. By dressing your character in the latest fashions by Valentino, it was the perfect free marketing tool and caught the eye of media outlets such as Vogue.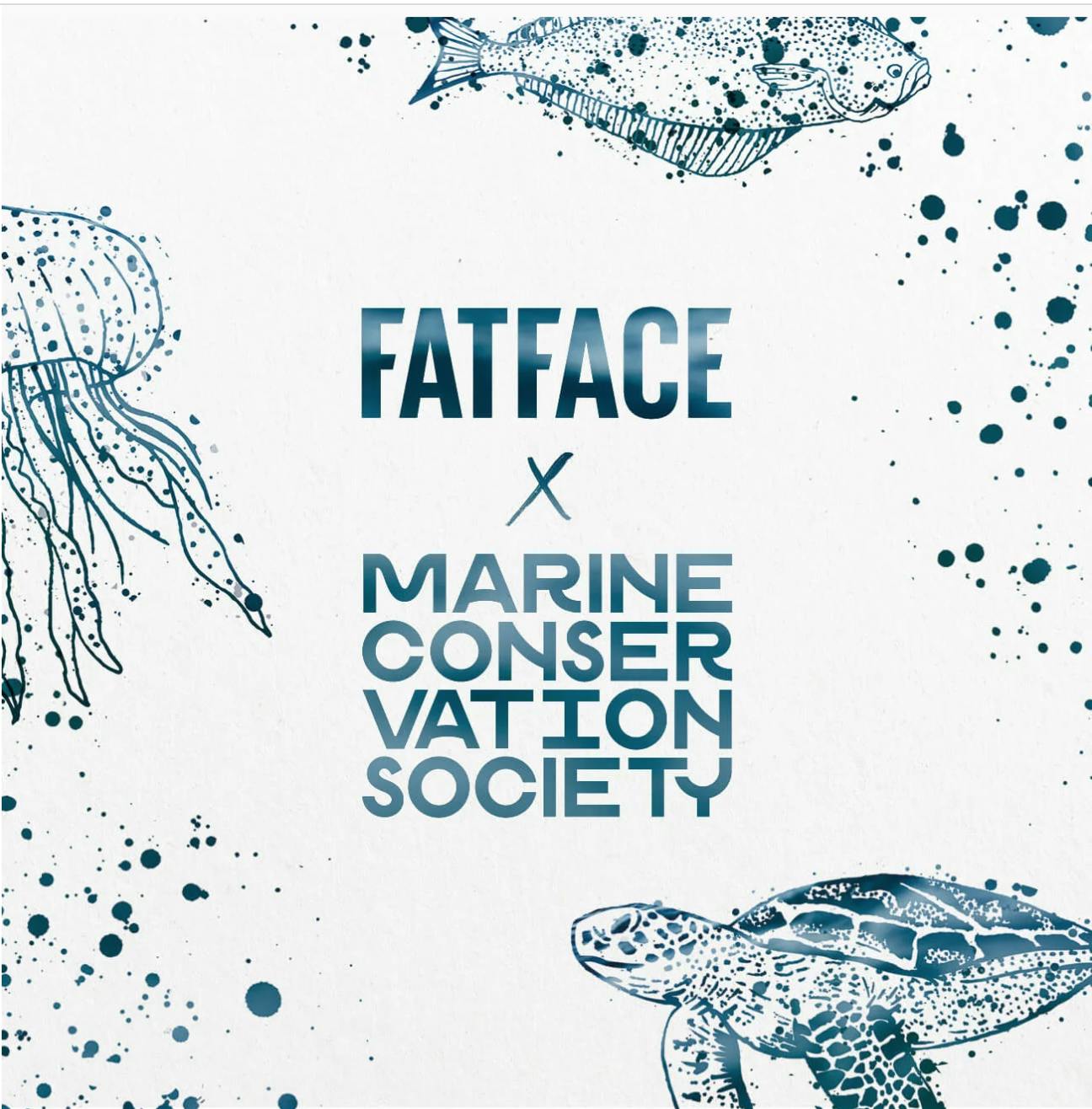 Protect Where We Play
Fat Face created a new and exciting collaboration with Marine Conservation Society, to raise awareness of the importance of protecting the UK's seas and coasts.
Founded in 1983, Marine Conservation Society is an inspiring charity fighting for a cleaner ocean that we can all enjoy. It stands up for our seas through incredible initiatives and people-powered action, working closely with communities, businesses, and governments to defend habitats and species that urgently need our help.
The partnership included a change in their packaging and committed to stop using sequins on their clothing alongside matched funding for their Plastic Free Seas appeal and producing a range of clothing that supports our work.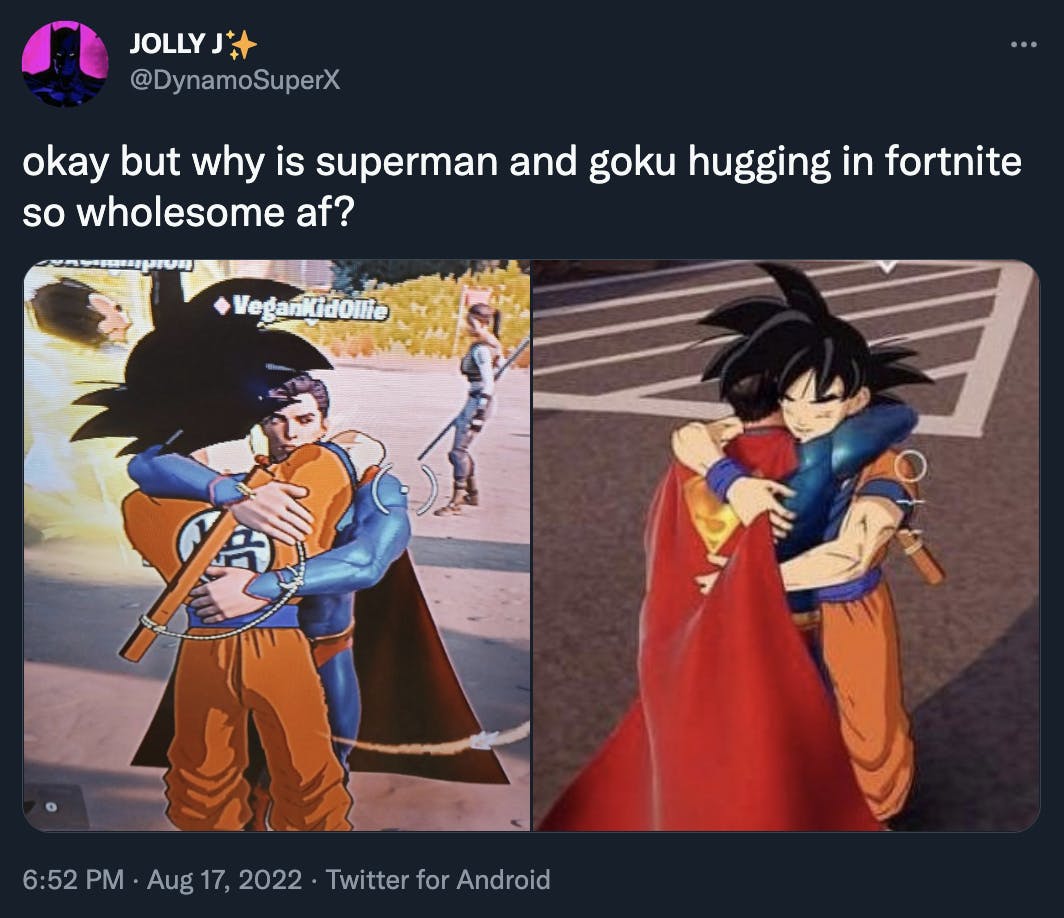 Animehem
For the latest season of Fortnite, the Epic Games brand teamed up with much loved Japanese Animation brand Dragon Ball Z! 
By allowing players freedom to play as the characters and allowing each character's special move to be used with another brand IP's, the community instantly started sharing unforgettable moments. 
From Superman hugging it out with Goku to Halo's Master Chief finishing off Darth Vader with a Dragon Ball Z anime special move! 
This freedom to express yourself is a firm winner for the community and should be looked upon as the gold standard when licensing for a game.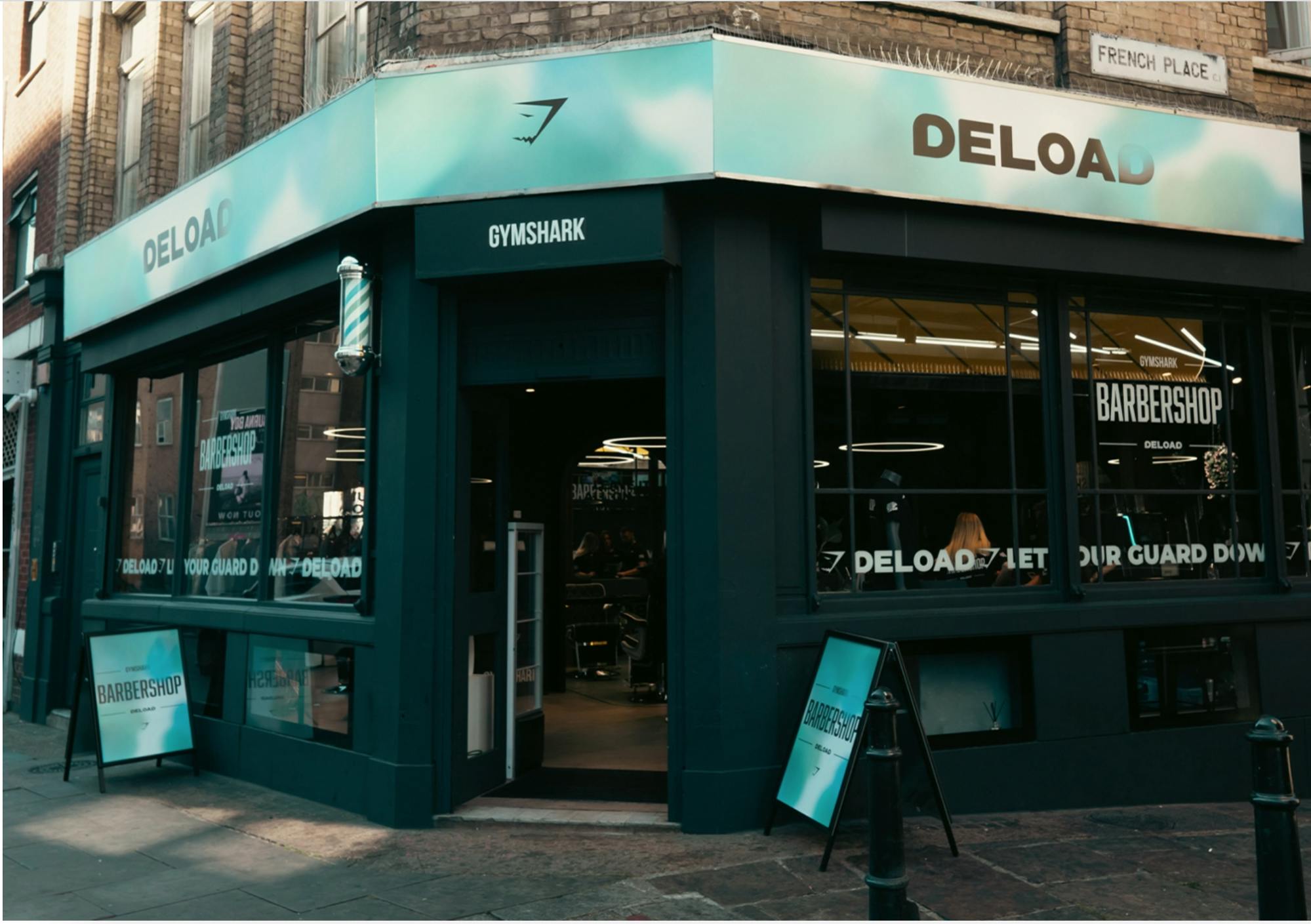 To raise awareness of male mental health, sportswear brand Gymshark opened its Deload Barbershop pop-up in London.
The space was a non-judgemental safe space for men to open up, offload and have a chat with professional mental health trained barbers who were there to listen, all while getting a free trim.
Research by Gymshark found that whilst men find it difficult to open up about how they're feeling at home or with friends, they often open up at the barbers.
Gymshark also sold limited edition barbershop merchandise, with all proceeds going to CALM. CALM run a free, confidential and anonymous helpline as well as a webchat service, offering help, advice and information to anyone who is struggling or in crisis.