This has arguably become more important since the start of the Covid pandemic as we battle to make connections in a world where face-to-face contact at events, screenings and junkets is on pause.
Here at Substance, we've always loved dreaming up unique mailer ideas - everyone loves a themed cake (and we've done a fair few in our time) - but how can we celebrate our clients' film, TV show, game or brand in a unique and fun way that will make them stand out from the crowd and inspire people to spread the word? We've delved into our archives to highlight just a couple of our favourites over the years…
Downsizing - Downsizing Starter Kit
Alexander Payne's film, Downsizing, saw Matt Damon's character, Paul Safranek, undergo a procedure to shrink himself to 5 inches tall and join a "Downsized" community in a custom-built town, Leisureland.
Working with Paramount Pictures on the film's UK release in 2018, we pulled together a Downsizing starter kit which welcomed recipients to their new life in Leisureland, with all the essentials they would need to embark upon their new downsized lives. The items, which we sourced from a doll's house supplier, included a welcome doormat, house keys, groceries, houseplant, toothbrush, hairdryer, champagne and laptop (with the film's hashtag on the screen).
We had a great time curating this media drop and were thrilled when it was announced as a shortlist winner at the 2018 Clio Entertainment Awards.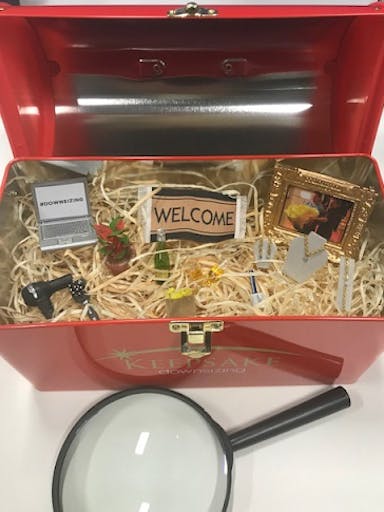 Mission: Impossible - Fallout -  Mini Mission Boxes
Anyone who has ever taken part in a press junket will tell you that a big chunk of your day can often be spent patiently sitting in the press waiting room to be called for your interview. When we worked on Paramount's sixth installment of the Mission: Impossible franchise, Fallout, we wanted to give the journalists and influencers taking part in the junket a fun activity to pass the time in between interviews, so we created six different mini mission boxes filled with tongue-in-cheek impossibly tricky challenges. These included eating a sugary doughnut without licking your lips, building a tower out of playing cards and putting on a stick-on moustache without using your hands.
Playing on the iconic "Your mission, should you choose to accept it…" line from the franchise, we recorded voiceover instructions onto light-activated soundchips which we fitted to the top of the box, so that the challenge was announced as the lid was lifted.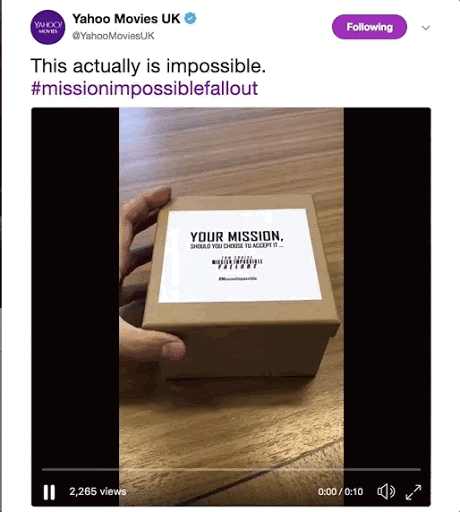 Yakuza: Like A Dragon - Media Kits
To celebrate the exclusive European launch of SEGA's highly-anticipated release of Yakuza: Like a Dragon on Xbox Series X, we created a media kit to give recipients a taste of the madness of Yokohama.
The fully-branded bespoke box was delivered with a 'money-can't-buy' quality that included Yakuza beers, Tonkotsu chilli sauce, beef ramen, ramen bowls and chopsticks, all punctuated by the Like A Dragon soundtrack when the lid was lifted. Recipients were also tasked with engaging real world and ingame challenges in case the chilli wasn't enough to spice things up. We sent over 55 kits to media across Europe, generating over 150 million views.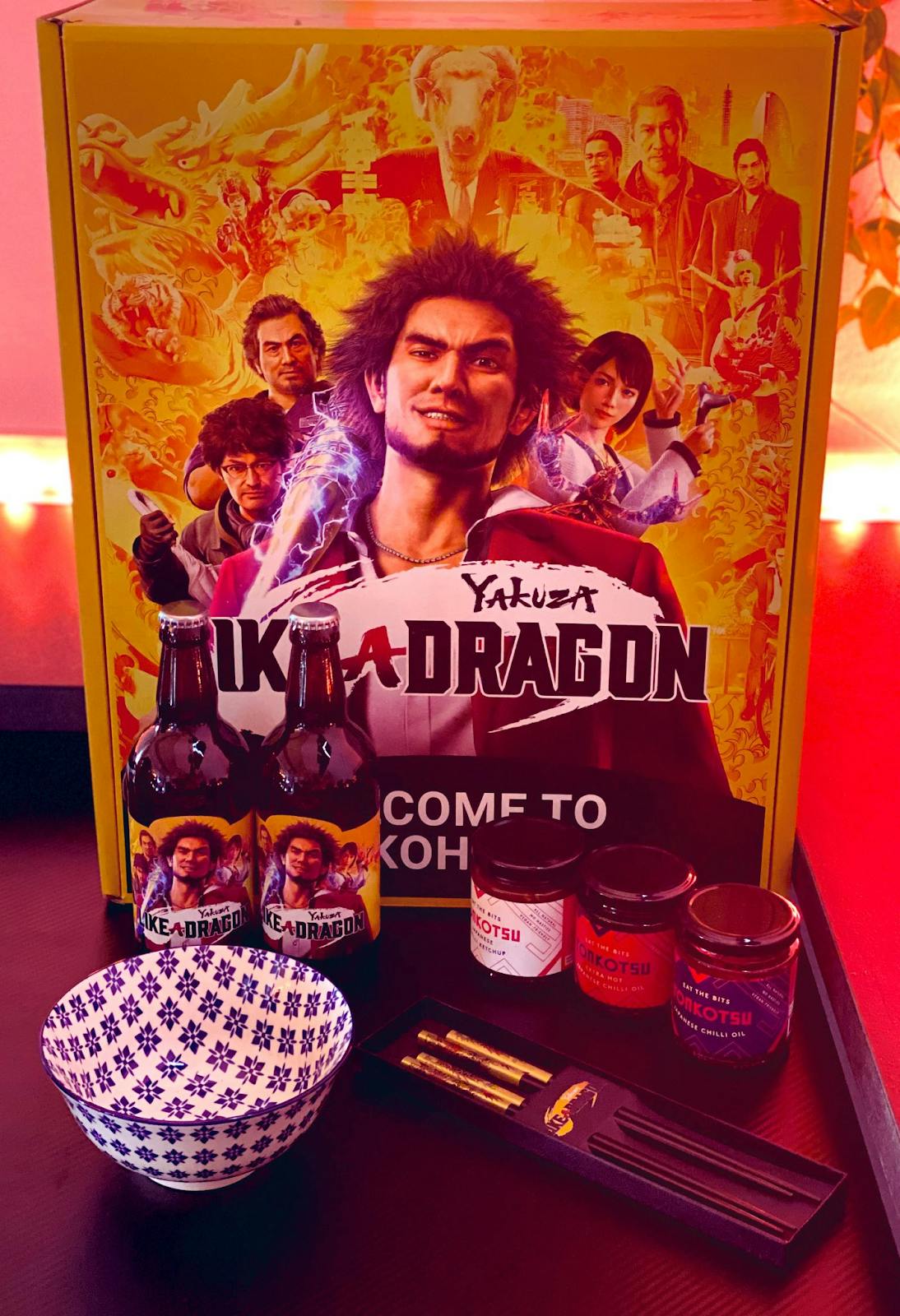 AMC - We're With You Digital Mailers
When the pandemic hit in early 2020, AMC Networks launched their We're With You initiative - an ongoing effort to entertain, inform, and remind audiences that they are not alone, and that we are all in this moment together. As part of our ongoing work with AMCNI in the UK, we supported the initiative through a series of digital mailers that we released weekly across two months, featuring activities based on AMC's acclaimed shows.
Created by our in-house creative studio and seeded out by our PR team, the activities included a Fear the Walking Dead cross-stitch pattern, a Dispatches from Elsewhere character quiz and colouring in pages, a NOS4A2 vampire workout sheet and a Breaking Bad recipe card. We loved coming up with these light-hearted ideas to hopefully raise a smile and connect with audiences at what was, for some, a very isolating time.